Here are some resources developed in Australia to assist workers who support parents with intellectual disability and their children.
Assessing parenting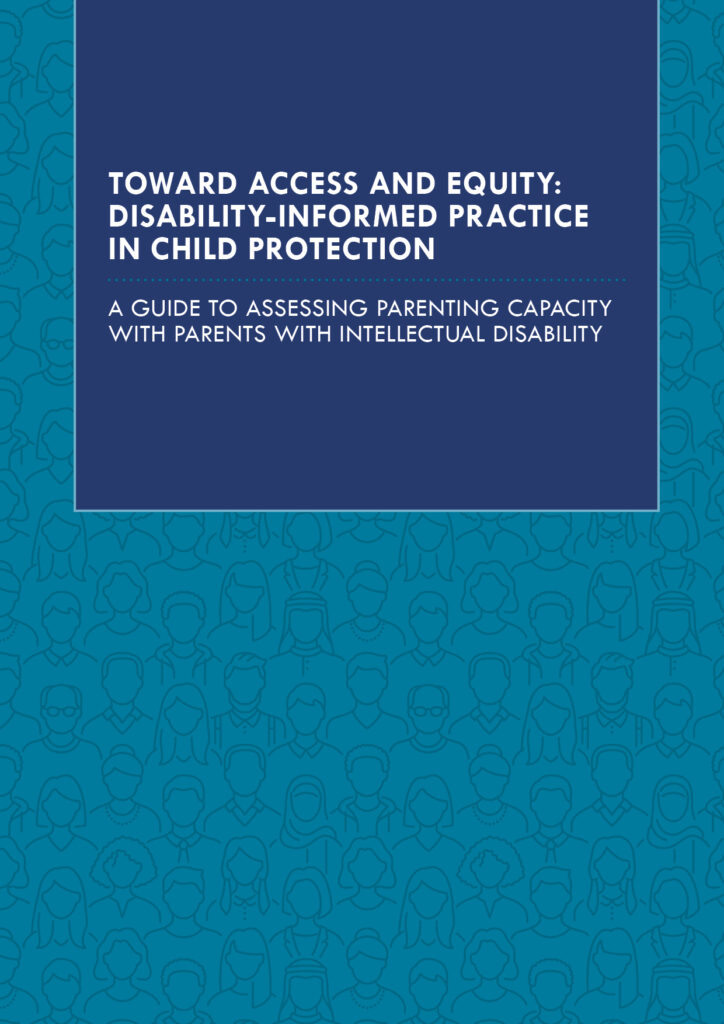 This resource offers an approach to engage parents with intellectual disability in a fair process for assessing their parenting. It includes practical reflections, activities and tips for workers. The resource is not just for child protection professionals, but can help any worker improve the way they adapt their communication and service responses to ensure they are inclusive and accessible. A free copy is available from Research Centre for Children and Families website https://www.sydney.edu.au/content/dam/corporate/documents/faculty-of-arts-and-social-sciences/research/research-centres-institutes-groups/rccf/usyd_tae_disabilityinformedpracticeinchildrenscourt_fa_web.pdf
Planning support
The Understanding and Planning Support with Parents with Learning Difficulties (UPS) is a collaborative approach for workers and parents with intellectual disability to understand support needs and plan appropriate supports. A free copy is available at
https://fams.asn.au/wp-content/uploads/2019/08/The-UPS-User-Guide.pdf

Healthy Start provides information and resources for working with parents who have learning difficulties. The website has a range of practical guides to address common issues. You can find out more at
https://www.parentingrc.org.au/programs/healthy-start/

Healthy and Safe is an evidence-based parent education program that helps parents with learning difficulties manage home dangers, accidents and childhood illness. There are 19 health and safety modules. The Parenting Research Centre offers customised training to equip professionals with the tools to support parents with learning difficulties in the home. You can find out more at
https://www.parentingrc.org.au/programs/health-and-safety-for-parents-with-learning-difficulties/
WWILD aims to develop and promote evidenced-based resources that improve the lives, and assist in capacity-building of people with intellectual disabilities, their families or carers, support workers and professionals by providing material that is already freely available in the public domain, or references to useful resources. you can find out more at
Please contact us at rccf.research@sydney.edu.au if you have relevant information to share.